The Christmas Issue
Its Christmas time so get out your National Lampoons Christmas vacation, sit back in the couch and open something cold. This time of year lends itself to catching up with everyone, not just you family, on every night of the week. Today it is my wife's workplace Christmas lunch so they have pulled out all the stops with a catered lunch and beverages on show. You have to love when you get paid to have a few drinks as it lifts the spirits. Enjoy any of these drinks below, especially as a few of them are pink in colour which makes them the national drink for this time of year.
To begin with there is an enchanting cherry lipstick note which is both pretty and light. Once I sip it the wine comes across as medium bodied with hints of spice and lemon balm. These flavours give the impression of good complexity, especially when the wine was served really cold, and the best thing about it is the dryness that the wine finishes with. Drink up with the weather is hot!
Alcohol: 13.5%
Price: $20
Rated: 86
Drink: Now – 2015

This wine is lighter in colour and weight of flavour but this only means that it would be a better match for starters or entrée meals. Flavours of strawberries, rose hip and spice come oozing out and they don't stop working their hips baby. This is a beautifully styled Rose that has acidity as its driving force. Bring more of this on as this didn't even last the night. There is also a textural element that takes the interest factor up a level.
Alcohol: 11.5%
Price: $17.50
Rated: 87
Drink: Now
The bomb! This is on special at the moment so it is around the $14 mark but it is worth around the 25 to 35 mark. This little medium bodied delight has complexity up the wazoo with flavours of cherry cola, wood smoked bark, spice and blueberry pie. All these flavour are built of a savoury profile with silky tannins flowing underneath. I have half a page written about this wine on my notes but the word that comes up the most is lovely! I've bought some now you need to get on the band wagon.
Alcohol: 13.5%
Price: $14 - $18
Rated: 87
Drink: Now – 2020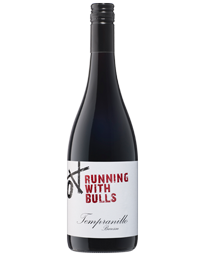 This wine comes in a kick arse squat bottle which makes this wine feel impressive even before you open it. The winery has only been around since 1980 and they focus on everything that is associated with the Sicilian heritage. They utilise amphora's and older wood which lets the textural and flavour of the indigenous varieties speak loudest. The savoury flavours of orange rind, blood plums, dried autumn leaves and spice are major with a spearmint component on the back end. The medium bodied palate weight is so satisfying and is a pure joy as it is miles away for the over bearing and clean nature of a some of the Australian wines.
Alcohol: 13%
Price: $50
Rated: 91
Drink: Now - 2020
Importer: Enoteca Sydney