One of the moments for me this year was seeing a shot of a lightning strike during an eruption from a volcano.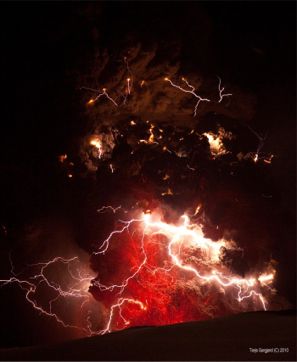 Now here is how it relates to this wine. The base of the wine is a blend of Pinot Noir, Shiraz and Cabernet which means that full, medium and light bodied varieties battle it out in the one wine which just shouldn't work. What happens in the wine is that each part plays a role perfectly.
To begin with the wine shows beautiful game meats drowned in milk chocolate and smoked herbs. The medium bodied palate has great complexity and wonderful length with the finest of beades. From the mid-palate on a refines mushroom compote and old leather boot componant takes over which suggests to me that Mt Williams has done all the aging for me so crack open one while the fire is burning. Just a beautiful wine with age and character.
Alcohol: 14%
Price: $45
Rated: 91
Drink: anytime